Tax Preparation Services
Putting my years of expertise to work for you!

Our goal is to ease the tax preparation process and minimize our client's tax liability through strategic planning. We are dedicated to our client's total financial success, therefore we provide high-level service with the most secure methods of transmitting personal information.
Essential Tax Solutions LLC tax Service will help you file an accurate income tax return each year. We know you can go to any income tax service with hundreds of thousands of clients, but we give you the one-on-one support from our personal dedicated firm. Don't choose the companies that train their employees for 3 weeks prior to tax season, choose a company with years of experience who will be by your side throughout the year. You're more than just a customer to me. With the tax laws changing constantly, you deserve someone that will grow with you and your business.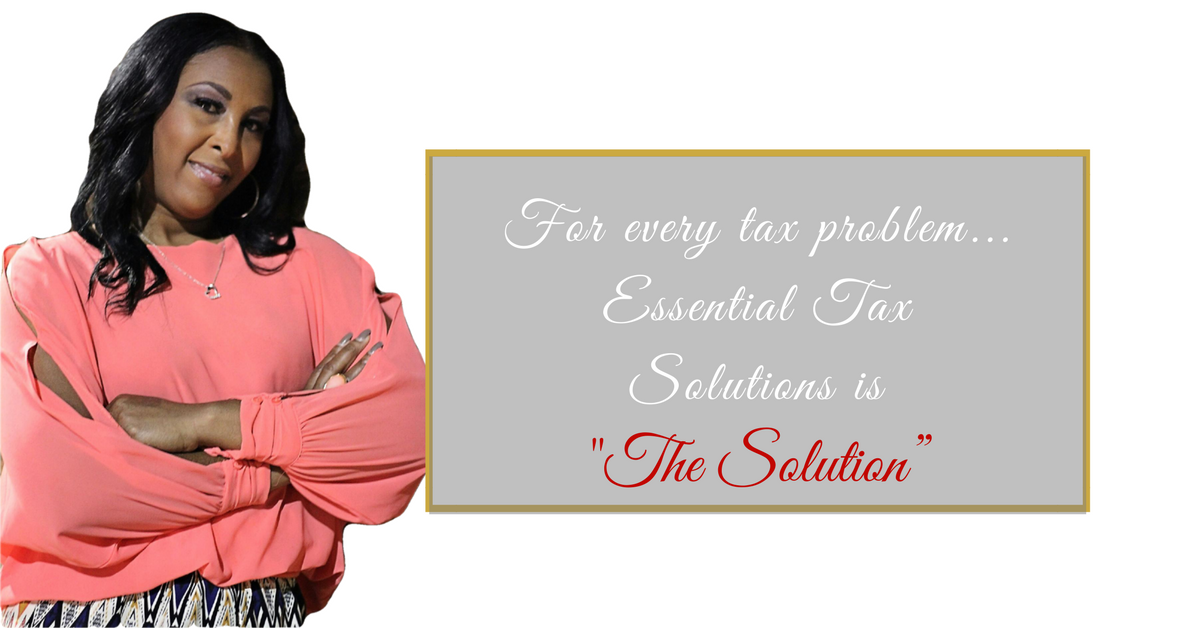 Schedule A Free Consultation Today!
Whether you only have one W-2 Form or you have a complicated return with stock activity, rental properties, business returns, etc., Essential Tax Solutions LLC has the experience to prepare the most accurate income tax return and ensure that you are getting the refund you deserve, or aren't paying more in taxes than you owe. We also are a year around tax office, virtual tax office, offering bookkeeping, payroll, and consulting services in the Houston metro area.
Our office provides many services, including the following:
Tax Services:
Tax preparation
Tax planning
Addressing tax problems (audit representation, back taxes owed, payroll tax problems, IRS issues, bankruptcy)
Bookkeeping:
Payroll processing
Accounts payable (entry, bill paying)
Accounts receivable (entry, invoicing, deposits, collection)
Sales tax processing
Bank reconciliations
Inventory management
Financial statement preparation
Other financial reporting
Cost and Margin Analysis
Financial Projection
Setup for credit card processing